Betty Riaz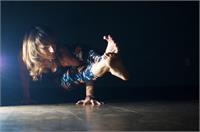 Betty believes in embracing life and all its imperfections as a catalyst for change. Since 2009, when she transformed from fashionista to "yogaista" and co-founded Stil Studio in greater Boston, Betty has been on a mission to change her perception of the world and help others reach their greatest potential inside and out.
Her interest and trainings in Thai Massage Yoga assisting led to her create the super-luscious SPA class, as well as workshops and trainings to bring SPA love to yogis seeking a blissful experience both near and far.
Betty Riaz is currently not instructing any classes.