Taryn Marcorelle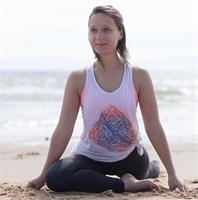 Taryn Marcorelle instructs the following:
Vinyasa Yoga is a vigorous yoga class that moves through poses with the pace of your breath. The class is designed for all levels with modifications offered to take the class at your own level and ability on any given day. The sequence of each class will build towards a challenging peak pose(s) to stimulate both the beginner and advanced practitioner as well as the kid at heart. This class will be sweaty and fun and will challenge students of all levels.




This class will begin with a 45 minute upbeat, core focused vinyasa flow to build heat and prep our bodies for the 45 minute deep stretch portion of the class that follows.

Disclaimer: Music style, profanity levels, temperature, lighting and music volume depends on instructors current mood and is subject to change nightly.