Maeve Rawdon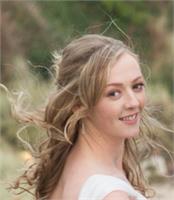 Maeve began her yoga journey in the early 2000s when she moved from her home in Ireland to the Boston area. From her very first yoga class she found an appreciation for mindful movement while also experiencing a deep feeling of peace. Attending yoga class also gave her a sense of belonging and community so far from home.
In 2012 Maeve completed her 200-hour training with Kathy Keane - Finding Inner Peace Yoga, purely for her own self-development. However, it instilled in her a love of this practice and a desire to share what she learned. She has been teaching yoga ever since. In 2014, Maeve decided to further her yoga education by completing her 500-hour training with Daniel Orlansky – Yoga Energy Flow.
Maeve specialises in prenatal yoga having gained her certification through Om Births, with additional prenatal training at Five Points Yoga. Her classes offer expectant mothers a supportive and compassionate environment where they can practice yoga under her experienced supervision, meeting each student's individual needs. This is a special and transformative time in a woman's life and Maeve feels grateful to be able to facilitate continued practice and guide expectant mothers through yoga. Maeve is also trained in yin yoga, meridian yoga and Thai yoga massage.
Maeve Rawdon instructs the following:
Prenatal Yoga is geared toward expecting moms and will offer a safe yoga class during this time of tremendous change in the body. This class will offer a workout, focus and connection on breath for relaxation, as well as support and community during this exciting time for expecting moms. Please - women only.