Sylvie Manning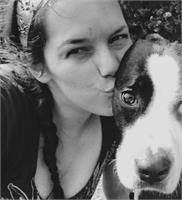 Sylvie Manning began practicing yoga in 2014 when a chance encounter with a friend from art school landed her a scholarship to a 200-hour yoga teacher training. She did not have a prior yoga practice but, overwhelmed with the direction her life had taken, Sylvie nonetheless accepted the scholarship. Once the training began Sylvie understood the power of the yogic journey and embraced the gift of the practice.
Yoga transformed the way Sylvie views herself and the world around her. She quickly found that the strength and awareness she was cultivating on the mat was also translating to her life off of the mat. She began practicing at CCY in mid-2015, and it was here that she witnessed and grasped the importance of community (sangha), belonging, family, and self-love to better serving those around her.
It is her life goal to eventually share her experience with the healing powers of yoga and art to help others live a happy, joyous, and free life.
Sylvie Manning is currently not instructing any classes.