Shelly Losasso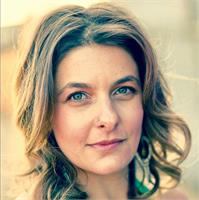 Shelly Losasso strives to inspire her students to connect to the truest, wisest part of themselves through feeling, movement, and breath. She fell in love with Forrest yoga because of the intelligent sequencing, sense of community, and the "come as you are" mentality that runs deeply through the practice. She looks forward to sharing all of this with her students through carefully crafted sequences that ask both body and feeling mind to go deeper.
Shelly has been practicing Forrest yoga for eight years, and completed the rigorous Forrest Foundations training with Ana Forrest, the Creatrix of Forrest Yoga, in the United Kingdom. Following her foundations training, Michelle made the leap into continuing education through a mentorship with Kiki Lovelace, Forrest Yoga Guardian and owner of Interstellar Yoga, in Berkeley, California. She is a continuous student of the practice, attending workshops with Ana, practicing with a number of the Forrest Guardians, and receiving the incredible and ongoing mentorship of Cheryl Deer, her first Forrest teacher. Shelly looks forward to meeting students in one of her classes and passing on her profound love of this practice.
Shelly Losasso is currently not instructing any classes.